DETERMINANT Debuts Cotton Waterless Dye Collection: A Revolutionary Solution To Reduce Fashion's Water Footprint
If you buy 10 shirts a year, dyeing them uses 400 liters of water - that is 2.6 months's drinking water.
With growing water pollution and scarcity in Asia, we focus on prioritizing water management and achieving the Sustainable Development Goals' targets 6.3 and 6.4. Through our water related initiatives, we seek to increase water-use efficiency, protect water-related ecosystems, and make water responsible products more accessible for the consumer.
CHAMPIONING WATER STEWARDSHIP ACROSS THE REGION
DETERMINANT's mission is to lead the shift towards waterless dye technology across the industry. Every drop holds power and the potential to make the world better. 40 liters of water saved per shirt from Cotton Waterless Dye can create a force of change and make a significant impact on our lives.
*This data is based on the water consumption of a dark blue men's dress shirt; water consumption rate varies based on style and color.
EVERY DROP HAS THE POWER TO: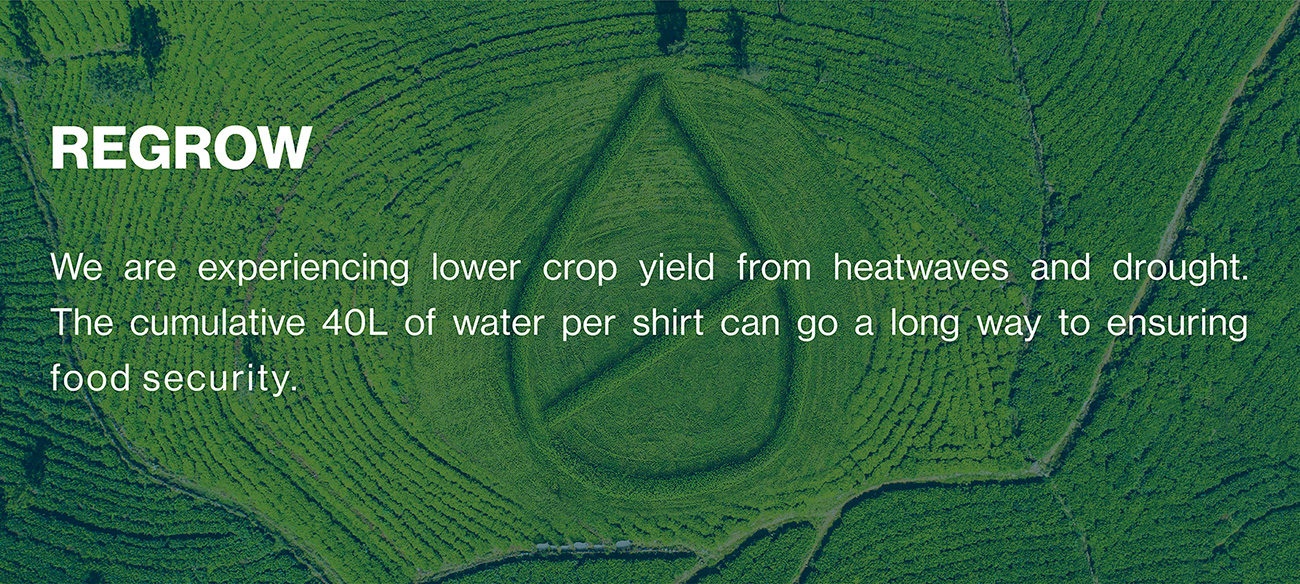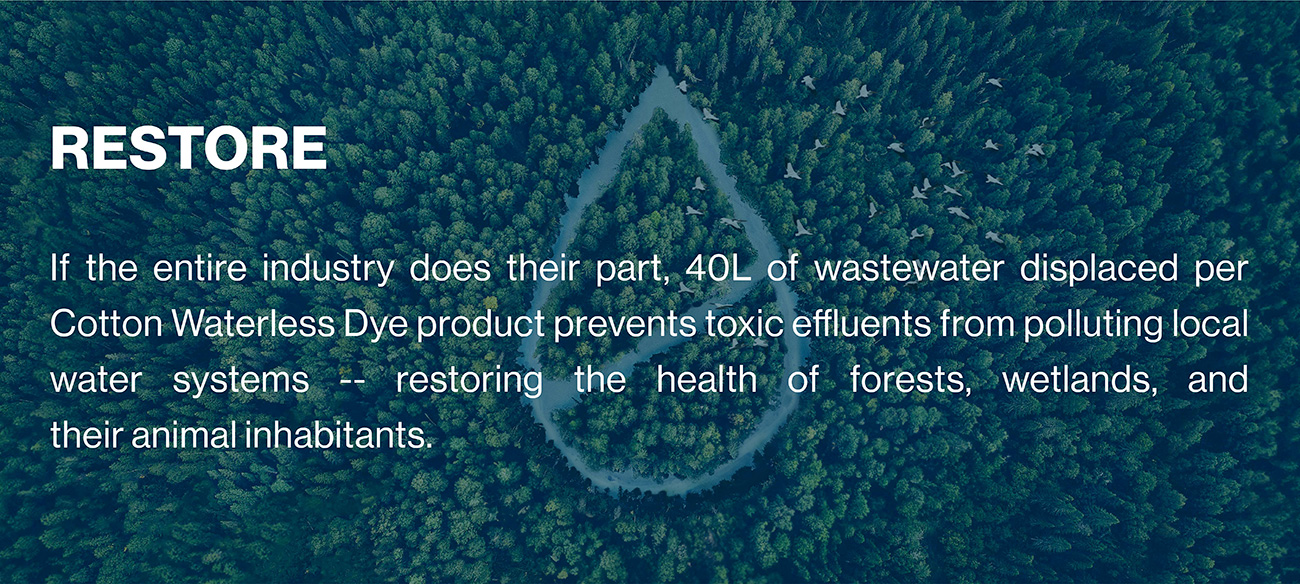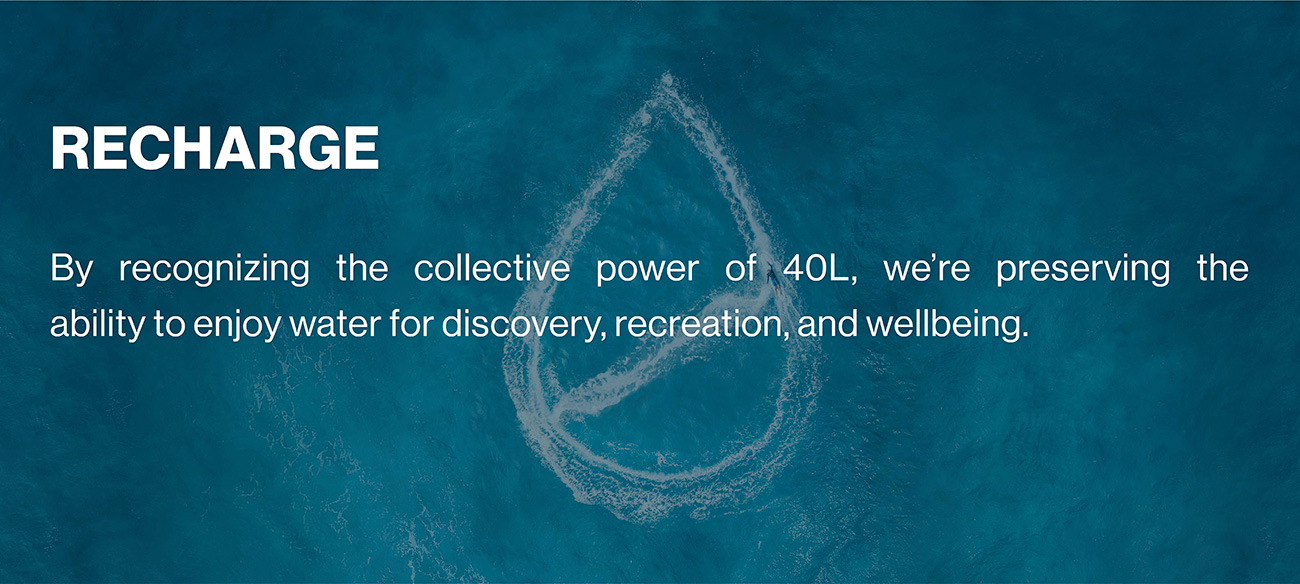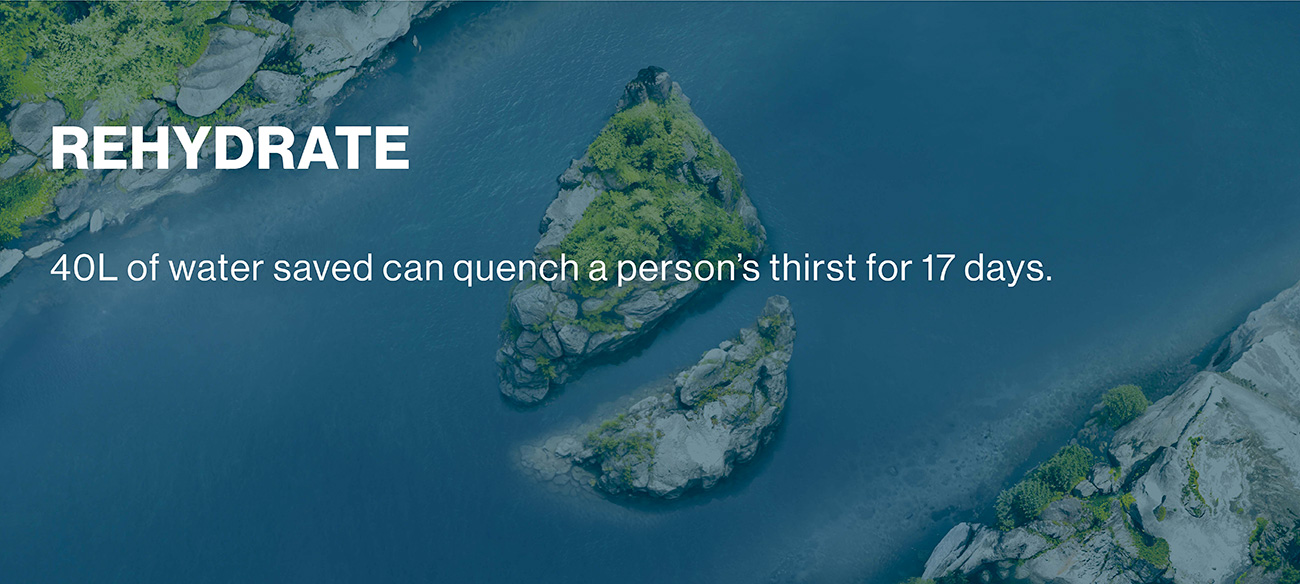 JOIN US. BECOME AN AQUAPRENEUR.
DETERMINANT and A Drop of Life invite you to rethink the water footprint of your fashion consumption. Act now to raise donations for A Drop of Life to support water conservation efforts.
How to participate:
1 AR filter photo posted = HK$10 donation
1 AR filter activation = HK$1 donation
Be an Aquapreneur, lead the wave forward in protecting our precious water resources.
About A Drop of Life
A Drop of Life is a Hong Kong registered NGO founded in 1998. We strive to ensure that access to clean water and sanitation is a reality for everyone. Over the past 25 years, following the mandate of "passing our love and working for love", we have been implementing sustainable water projects in Nepal, Cambodia, and Myanmar, specifically constructing water facilities in remote mountainous areas. To date, we have completed over 70,000 water projects, benefiting nearly 5 million individuals in need by providing them with clean drinking water. Additionally, A Drop of Life develops programs focused on child development and local community services, extending hope from improving lives to fostering a better future.
---