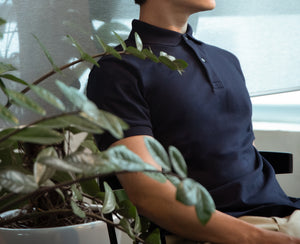 Saying goodbye to the stains of summer.
With our trademarked VISDRY™ technology, the collection is designed to resist perspiration and sweat stains, allowing you to stay dry, comfortable, and free of any underarm stains in summer.
DETERMINANT's VISDRY™ Polos
There is nothing more uncomfortable than going about your day in a sweat-soaked shirt, feeling frustrated by sweat stains. Worry no more - our VISDRY™ is designed to resist sweat stains and to enable fast-drying with its special fabric surfaces.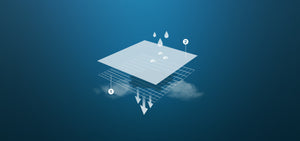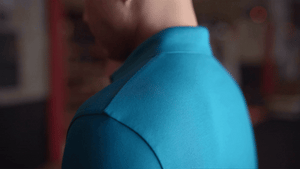 1.Inner surface: Hydrophilic
Moisture is quickly absorbed by the inner hydrophilic surface, then is spread out to evaporate faster given a larger wet surface area, making the fabric feels great and dry on your skin. ​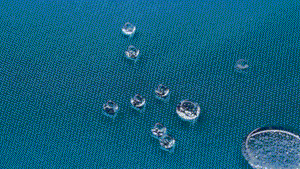 2.Outer surface: Water-repellent
The outer hydrophobic surface serves as the gatekeeper of resistance, bringing any lingering sweat to a dead stop. It will hide your underarms sweat marks perfectly.
From now on, underarm sweat stains should be a thing of the past.
Sweat stains, odor – worry no more!
VISDRY™ collection is surely your summer must-have.
Still not convinced? Here are more benefits of VISDRY™.
Non-pilling and high color fastness
With additional Performance Care technology, we reduce the mobility of fibers in the yarn, so as to fasten the color and to enable non-pilling finish.
Breathable and elastic
Knitted with both cotton and spandex, the fabric is comfortable, breathable and elastic, affording your body great comfort and freedom of movement.
VISDRY™
Durable and water-repellent clothing for men
There is nothing more uncomfortable than going about your day in a sweat-soaked shirt. Choosing water-repellent clothing can save you a lot of unnecessary discomfort during those hot and humid summer months. Our VISDRY™ collection features stylish men's shirts that are specially designed to resist perspiration and sweat stains, allowing you to stay dry, comfortable, and free of unsightly underarm stains. Buy our premium range of VISDRY™ men's water-repellent clothes online today, available in Hong Kong and select locations in Asia.
With our advanced VISDRY™ technology, you confidently take on your busy day without having to worry about limiting your activity in fear of odors or excessive perspiration. Our VISDRY™ technology features a high-caliber hydrophobic fabric surface and hydrophilic backside that simultaneously absorb sweat and evaporate moisture, resulting in quick and efficient sweat-wicking capabilities. The water-repellent material also works to visibly reduce the appearance of sweat marks, so that you can easily hide any sweaty evidence.
Combined with 97% cotton and 3% spandex for breathability and stretch, as well as our Performance Care technologies for durability, our VISDRY™ collection delivers on the promise of unparalleled comfort. Survive Hong Kong's unrelenting summer heat and buy our men's water-repellent clothes online with the help of our easy sizing chart.
Not to sacrifice style for practicality and comfort, our VISDRY™ collection includes a range of chic and modern men's polo shirts that are versatile and flattering on all body types. Coming in an array of solid colors, our VISDRY™ water-repellent shirts for men can be easily combined with any other clothes in your wardrobe. Pair them with jeans or shorts for a laidback outfit; or match them with chinos and dress shoes if you are heading out for a business-casual event. We offer both short-sleeve and long-sleeve styles to fit any weather and occasion.
We provide free shipping to Hong Kong with no minimum spending and to Singapore on orders over 100 HKD, or local currency equivalent. We also ship to Macau, Taiwan, and Malaysia. Click here to learn more about our shipping and delivery policy.
Visit our FAQ page to get all the information you need regarding our products, orders, terms and services, and delivery. If you cannot find your answer on our FAQ page or need help with finding your perfect fit, please do not hesitate to contact us via email at cs.hk@detshirts.com or our CS hotline at (+852) 29606888. We are more than happy to assist you!