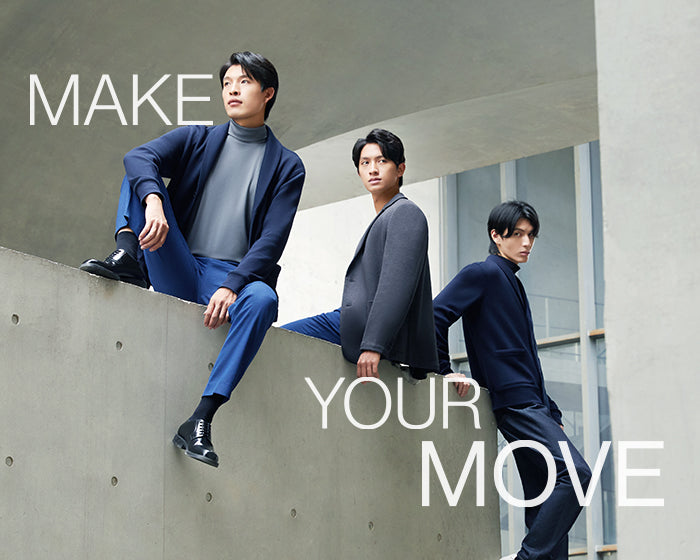 Make Your Move
This season, we are presenting our FW22 collection under the theme"Make Your Move". Autumn and Winter often give people a feeling of cold, inactive and laid back compared to Spring and Summer. However, our DETERMINANT man is never vacillated by others, regardless weathers and seasons. They are ambitious and goal-driven to achieve what they believe in.​​
They are such a pivot thinker that grounded by and confident in a vision. Gamechanger never stop from making a move - just like the wind in winter. ​
​Therefore, this season's main line, DETERMINANT brings in modern professional essentials, backing them up in different weathers and temperatures.​
SHOP FW22
The Art of Layering​​
5 Coolest Winter Outfits You Can Try
Feel the Technology​
We create contemporary designs with functional features.
Knitwear & Outerwear​
Fall/Winter is the perfect time to have fun with layering. You definitely need some new knitted garments and coats this season. ​
Others
You can wear the below items alone at the beginning of autumn and pair them with the outerwear you like when temperature drops. ​